Browsing: Youth Match Racing Nationals
Youth Match Racing Nationals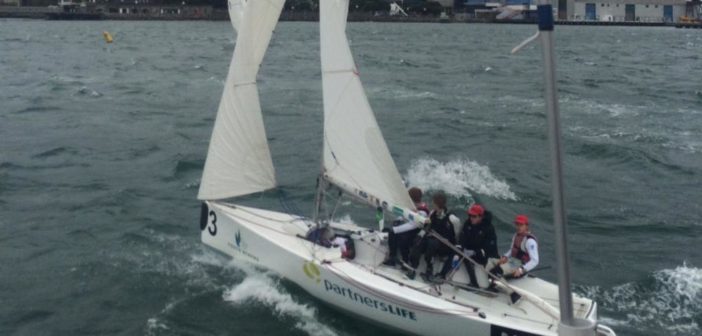 Round Robin One Team Anyon Chatonnier Corke Eastman Kirkman Mackay Tait Thyne Total Place Anyon…
Youth Match Racing Nationals
The Royal Port Nicholson Yacht Club will again host the New Zealand Youth Match Racing National Championships. The dates are set for October 1st to 5th 2014. RPNYC will be looking to win back the title this year after the Royal New Zealand Yacht Squadron won last years event.
Youth Match Racing Nationals
After three days of very close racing on Wellington Harbour Dylan Wichman, Michael Cate and Andrew Clark have come out on top of the 2013 Youth Match Racing Championship.